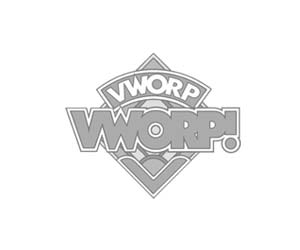 We are pleased to be able to offer this Special Limited Collectors Pack of Vworp Vworp! Volume 3 for only £40 including delivery to UK Addresses only (orders outside of the UK will not be processed).
Volume 3 has three different covers each featuring a FREE CD of the new Doctor Who audio adventure 'The Mechanical Planet'.
The third cover 'TV Century 21' is a very limited edition and has a special bonus a FREE 7" single version of the 'The Mechanical Planet'.
Please note: You may need to disable your pop-up blocker to proceed.
Delivery Times
Orders are normally processed within 7 days of receipt of payment and the Collectors Pack will be sent by Royal Mail first class mail.
About the Covers
We would like to thank our artists Martin Geraghty 'Business as Usual' and Adrian Salmon for the 'Black Legacy' covers.
'TV Century 21' features 'Terrorkon' by Gavin Rymill, 'Dalek Models' from Phil Stevens, 'Hoverbouts' by Andrew Orton and 'Thundercushing Head' by James O'Neill.